Organisational Development
Organisational Development is critical to the sustainability of all organisations. The term "OD" is shrouded in obscurity and a hint of mystery. But it needn't be this way.
At Let's Talk Talent, we see OD as the way organisations align organisational capabilities to their strategies. We've got a strong-track record of helping companies big and small to enhance collective capabilities to meet collective objectives.
We do this by working hand-in-hand with you as a partner to ensure the development and growth of your people provides the right competencies to match the demands of today and tomorrow.
Whether we're helping you enhance current or create new processes and approaches, we will work alongside you to deliver as well as up-skill collective your teams through different stages of the employee journey. Thus, enabling your workforce's capabilities to evolve and stay relevant to the ever-changing environments.
To find out how we've helped others and can help you, get in touch today.
Services for exceptional Organisational Development:
HR Strategy Development
When your overall HR Strategy is aligned to your business ambitions it's easier to achieve them. When HR works in tandem with your development goals in this way, there's less dissonance between departments and more cohesiveness throughout your organisation.
Is your HR strategy is clear and effective, are you confident that you have got this right?
Let's Talk
Organisational Modelling
Defining and developing the right structure, scale and size for your business takes insight and a highly informed bird's eye view of who you are and where you are within the overall market you serve. Organisational Modelling enables you to do this and ensure your business is the right shape occupying the right space.
Is the current size of our business perfect for achieving your future goals?
Do you have the right people in the right roles across your business?
Do you have the right spans of control across your business?
Let's Talk
Leadership & Management Development
Expanding the performance capability of employees in leadership and management roles takes care and understanding on an individual level. We ask the right questions and know what it takes to develop this hugely important aspect of Talent Management.
Do you keep your leaders & managers performing at the right levels through a framework of recognition and progression?
Let's Talk
Learning & Development Consulting
Successful development of your workforce capabilities, skills and competencies requires brilliant facilitation and a personalised approach that allows for different learning styles. When the conditions are conducive, your teams will want to learn. Development then becomes part of the fabric of their experience with you.
Do you offer a blended approach to learning for your people i.e face-to-face and online?
Do your people understand the skills that are critical for them to develop for our business?
Let's Talk
Creating Competency Frameworks
Articulating the essential skills and behaviours of your employees gives your company an enviable level of clarity. If you don't have a Competency Framework in place, your people won't know what's expected and your managers will lack effectiveness.
Do you have a framework in place so that employees know what's expected of themselves and each other?
Let's Talk
Take our complimentary Talent Diagnostic Survey which breaks down in detail how you can build, enhance and develop your Talent Management strategy. Upon completion, you'll receive your own personal report, which we believe will give you the space to step back from your day to day activities, and look at the areas which you want to focus on, but maybe do not have the time to. The survey takes no longer than 5 minutes to complete.
See our Organisational Design case studies:
Leadership Management at Dentsu Aegis
The Talent & Development Director wanted to refocus their Step Forward Managers Programme which launched in 2016 to:
Grow confidence and competence around specific people management skills which will enable the business to get the best from its people.
Give consistency across the brands in the UK so every manager talks the same language and understands their role and responsibilities.
Improve collaboration across the network – through the creation of a more supportive and inclusive community/environment.
Read case study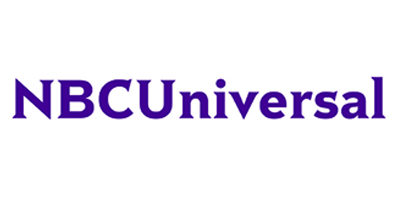 Organisation Modelling at NBC Universal
We were asked by the VP for HR & Legal at NBC Universal to design the following across a 6 week period:
Create an operating rhythm for the new London Leadership Team meetings which balances the corporate as well as the creative culture and business.
Clearly define the identity of the London Leadership Team which ensures everyone has a voice at the table, regardless of remit or tenure in the business.
Ensure that the team continue to be leadership role models across London.
Enable a culture of collective ownership, support, collaboration and debate across the London Leadership Team.
Read case study