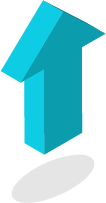 Learning & Development Strategy
A learning and Development Strategy should outline how your organisation develops its people's skills, knowledge and attributes to unlock their full potential.
The world's markets in which organisations operate are fluid, which means your organisation will need to adapt to the changing landscape and the requirements of your people. The pandemic highlighted this as organisations needed to adapt and equip their people to operate in a new remote way to be successful.
Let's Talk Talent can support you in analysing and building you a Learning and Development Strategy which will support your business in achieving its overall business strategy.
Read how we have supported Harper Collins create and manage their Learning and Development for their 900 staff members here.
Contact us