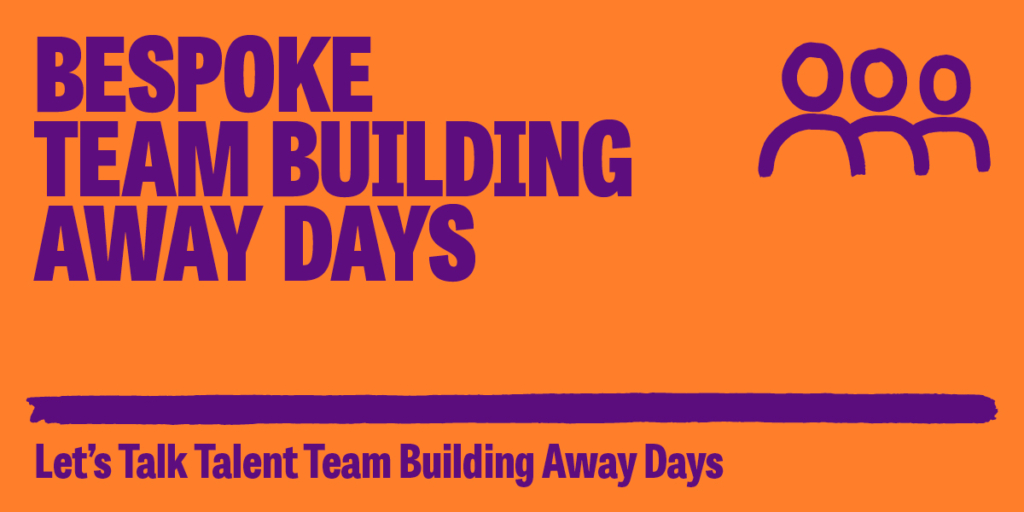 Build a greater sense of understanding and connection to your team with tailored away days.
What do we mean by team building away days?
We deliver virtual and in-person tailored away day experiences. Each away day experience is designed uniquely for your specific audience to create team cohesion, engagement, foster relationships and greater communication.
We often create branded materials for our away days so it feels more you.
Who is it for?
Leadership teams
Functional teams
Departments
And even entire companies
Teams who are currently in the storming stage of team development
What are the benefits of a Let's Talk Talent team away day?
Over the last 18 months, many people have joined organisations virtually, have worked together, collaborated, and yet may never have met. Each away day experience we design builds trust, collaboration and understanding. Bringing teams together in a meaningful way, that suits the nature of each unique team.
People come away from an LTT designed away day with a greater sense of understanding and connection to their team, and each other. Read one case study example of a recent team away day we ran with King's College London.

How much does an away day cost?
Price depends on scope and requirements.
Book a Let's Talk Talent facilitated team away day