Managing virtual teams workshop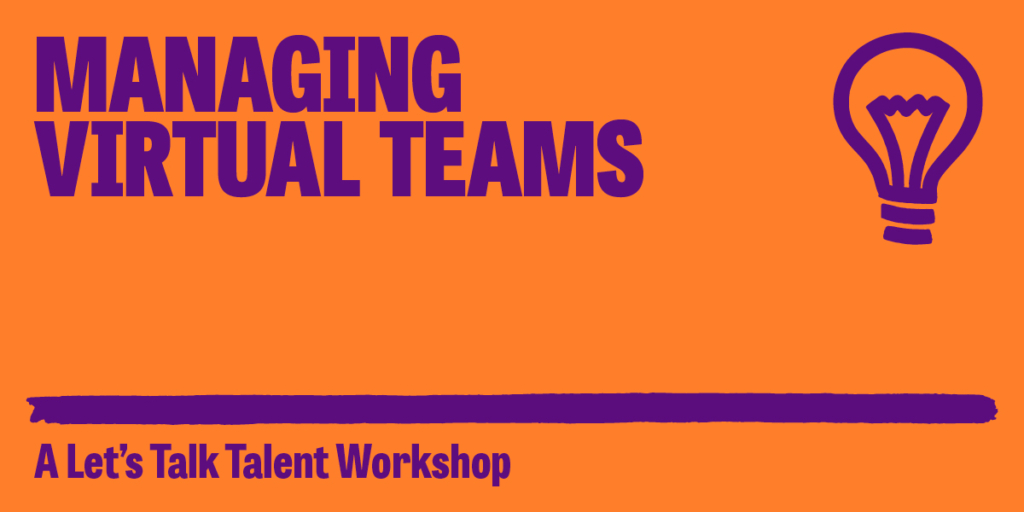 What is the managing virtual teams workshop?
We are now managing teams on a virtual basis; this may have been something you were doing before 2020 or something you have had to adjust to since the pandemic turned the world of work on its head.
Remote management is not going away; with new technologies meaning we can work from anywhere and employees wanting greater mobility and flexibility, the chances are that teams of the future will always have some element of remote/virtual or a hybrid of both to them.
If this new way of working is not going away, what does that mean for our managers? What adjustments will you need to make? How do you manage yourself as a manager when your manager is virtual, and so is your team?
Who is the Workshop for?
Team and department managers
People managers or supervisors
Project managers or those working in a matrix organisation
This session is for you if you are:
Looking for practical ways to support managers and leaders to manage virtual and hybrid teams.
What will you learn on the Workshop?
Awareness of the challenges facing managers when leading teams virtually.
Review the fundamentals that will make the biggest impact on your approach.
Using an alignment framework to plot your team's overall performance to understand areas to focus on.
Building a plan to put into action with immediate, short-term and longer-term goals.
What is the format of the managing virtual teams workshop?
90-minute virtual session. With interactive exercises. Plus resources to follow up.
Book Managing virtual teams workshop Now