Developing Your Leadership Style Workshop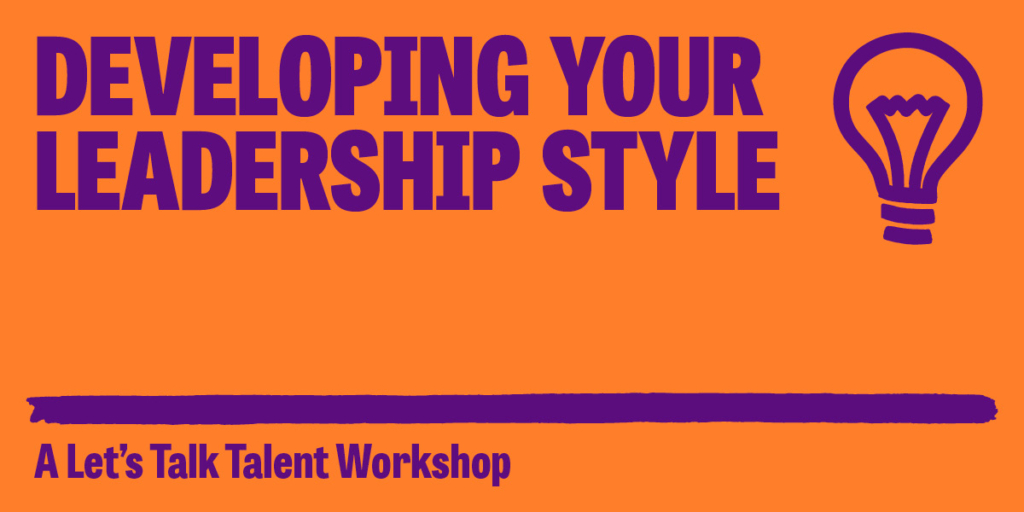 What is the developing your leadership style workshop?
Leaders play a pivotal role in driving success throughout an organisation whilst also motivating their teams during difficult times. However, leaders are responsible for a diverse workforce, all with different skills, abilities and needs. Therefore, successful leadership doesn't consist of a 'one size fits all' approach and leaders today need to constantly adapt their style in relation to the situation and individual needs of their employees.
Within this workshop, we will explore how we can craft our individual leadership style that is not only relevant to the overall business objectives but inclusive to all the employees that you may be responsible for.
Who is the developing your leadership style workshop for? 
Newly promoted leaders who want to learn more about effective leadership styles.
Established leaders who are looking for tips and tricks to edit their current leadership style.

What will you learn from the developing your leadership style workshop?
Discuss what makes a good leader in today's world of work.
Explore the qualities of what makes an inclusive leader within your organisation.
Understand the 7 tensions that leaders must navigate through in the work environment.
Explore how to find the right balance in your leadership style for maximum effectiveness.

What is the format of developing your leadership style workshop?
This Workshop is 90 minutes interactive workshop for up to 12 people, which can be delivered virtually or face to face.
This can also be expanded as part of our bootcamps, and used as part of a team away day.
Book the developing your leadership style workshop now