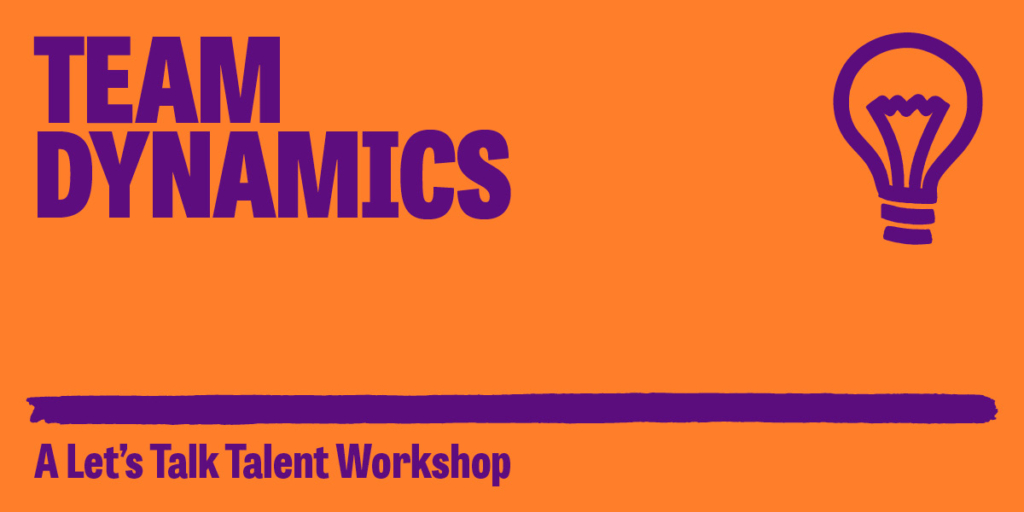 What is the team dynamics workshop?
Team dynamics is all about how a team gets shit done. Interaction, relationships, roles and behaviours all play a part in how a team interacts together to ensure goals and objectives are met. However, teams evolve over time just as we do as individuals, which means they are a consistently evolving ecosystem which is influenced by internal and external drives.  

Within this workshop, we will look at the fluctuations and lifeline of a team and how these can evolve over time. We will highlight the key signs to look out for and how you can work with your team to support them on their journey.
Who is the team dynamics workshop for? 
People managers who are dealing with a challenging or new team. 
New managers who are managing a new team for the first time.
Teams that are facing significant challenges or changes. 
Teams that want to be working more effectively together.
What will you learn from the team dynamics workshop?
The key principles of team dynamics and how they can evolve over time.
The role of effective communication in supporting team members.
How to create positive dynamics across teams and the impact of negative dynamics. 
Models to use to drive better dynamics across teams.

What is the format of the team dynamics workshop?
This workshop is 90 minutes workshop for up to 12 people, which can be delivered virtually or face to face.
This can also be expanded as part of our bootcamps, and used as part of a team away day.
Book the team dynamics workshop now