Taking back control over your career development
It's easy to blame the organisation we work for when we feel we are stagnating in our career. However, instead of waiting for managers or team leaders to come forward with development opportunities on a silver plater, why not take charge of your career and assume you are the one in the driving seat?
At Let's Talk Talent, we believe accountability for career development should mostly sit with the individual. So ask yourself: what have you done to develop yourself lately and ensure you are moving forward with your professional goals? Could you do more, such as asking for stretch projects or offering to mentor a member of the team? Are you aware of the development opportunities your organisation offers and are you taking advantage of them?
The new hybrid world means that most training is now available virtually right at your fingertips. Developing yourself could be as simple as listening to a podcast when going for a run, or registering for a course on Udemy. As the old proverb says: "Whatever you're doing now, that's your priority." Developing yourself takes time and effort, and needs to be prioritised as part of your everyday life.
Once you are clear on what you need to do to reach your career progression objectives, don't hesitate to reach out to your manager or organisation for extra support or to help you figure out the best way to get there. In the meantime, have a look at our Career Sprints for a little boost of motivation and some well-honed development advice.  
Buy Career Coaching Cards
This is a new series of blog posts, that explain our Career Coaching cards in more depth.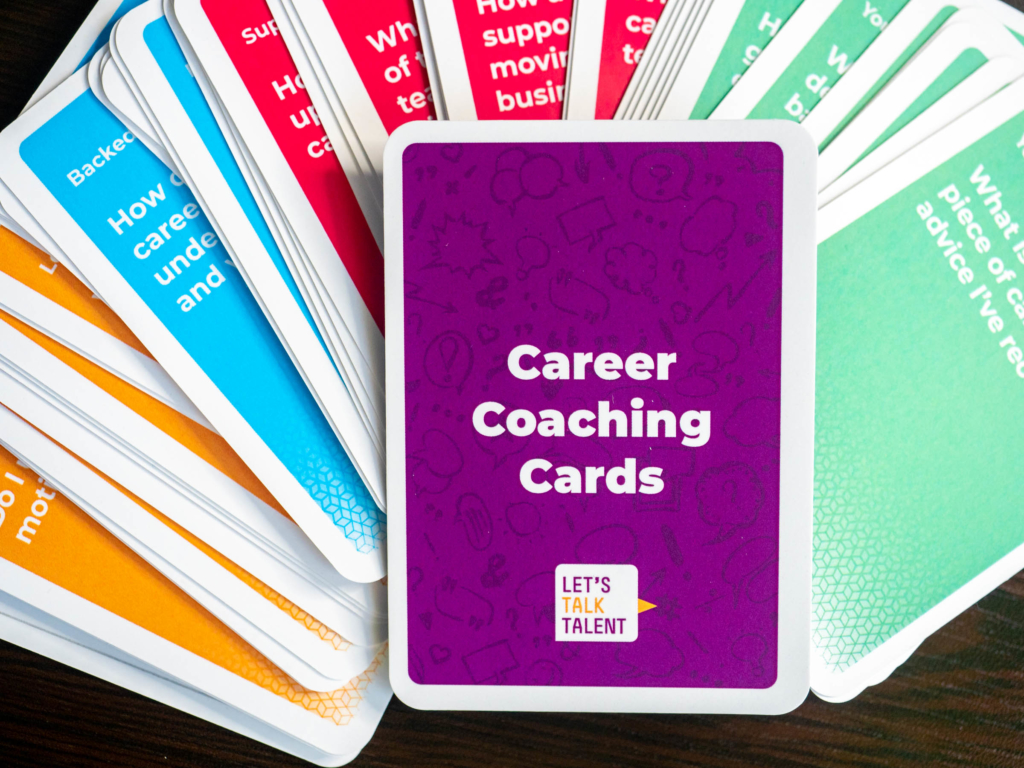 Our deck of cards contain 52 questions that help guide better career conversations and connect more with the individuals you're having these conversations with.
Each week we are releasing a question from our deck with a little more information about why we think this question is a good question and what you are looking to get out of it when you ask it.