Figuring out where you need to be and what you're willing to do to get there
Determining why we work comes back to one thing and one thing only: purpose. And for everyone, purpose has a different definition. Finding your purpose is about unearthing what generates motivation and creates energy for you.
At Let's Talk Talent, we believe there are three major drivers that can make us get out of bed and go to work every day: Community (the people that surround us), Cause (the feeling of contributing to a valuable cause) and Career (the opportunities available for us to develop your skills).
Finding out your motivations is important when determining which role would create the most job satisfaction. However, whilst it is important, it is not everything. There are other factors to consider.
First, you'll need to understand strengths and areas for development. For example, not everyone who wants to become an Olympic athlete will be able to reach that goal, no matter how motivated they are.
Then, you will need to have a good understanding of your limiting beliefs. Going after your professional goal could mean having to retrain, go back to school or take on a role with unsociable hours or lower pay. Determining which sacrifices you'll have to make will help you reflect on the compromises you are willing to make on your way to ultimate job satisfaction.
Whilst we strongly advocate listening to your gut and jumping on opportunities that feel right for you, no matter how scary they are, the reality is that you'll need to be comfortable with the choices you make and the risks you take. So lay it all out and make the best decision based on your current circumstances, the support network at your disposal, your strengths and the opportunities available.
This may seem like a tricky cocktail with many ingredients, but we can help you figure it out one step at a time – have a look at our new Career Development Bootcamp.
Career Coaching Cards: Explained
This is a new series of blog posts, that explain our Career Coaching cards in more depth.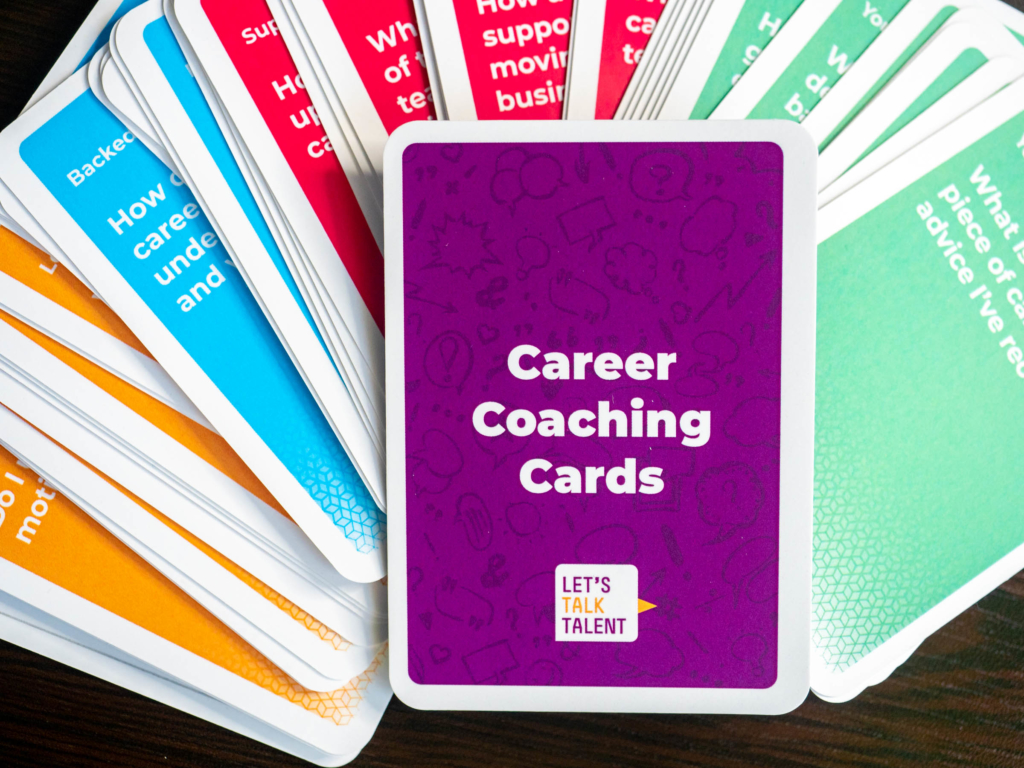 Our deck of cards contain 52 questions that help guide better career conversations and connect more with the individuals you're having these conversations with.
Each week we are releasing a question from our deck with a little more information about why we think this question is a good question and what you are looking to get out of it when you ask it.
Book our Career Development Bootcamp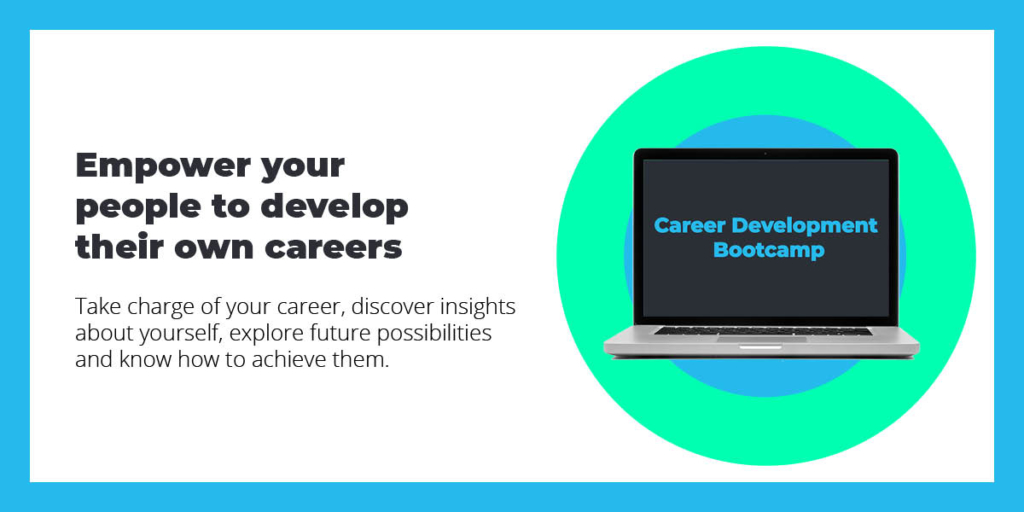 Supercharging you to reach your potential. Take charge of your career, discover insights about yourself, explore future possibilities and know how to achieve them.
Who is this Career Development Bootcamp for?
People managers who are looking for support to develop the careers of their team members.
HR professionals who want to support their people managers with the tools, knowledge and skills to drive career development across all teams.
Employees looking to take ownership of their career development.