We're delighted to announce that we've been named a Winner in the HR Independents Awards 2023.
We won the high growth indie award. As a business over the past four years we have grown tremendously with the team that you see here today.
Thanks to our team, our associates and everyone who partners with us that has made it possible. A big thank you too, to our clients who have trusted us to deliver the value for them, as we grow.
This joins our other awards this year: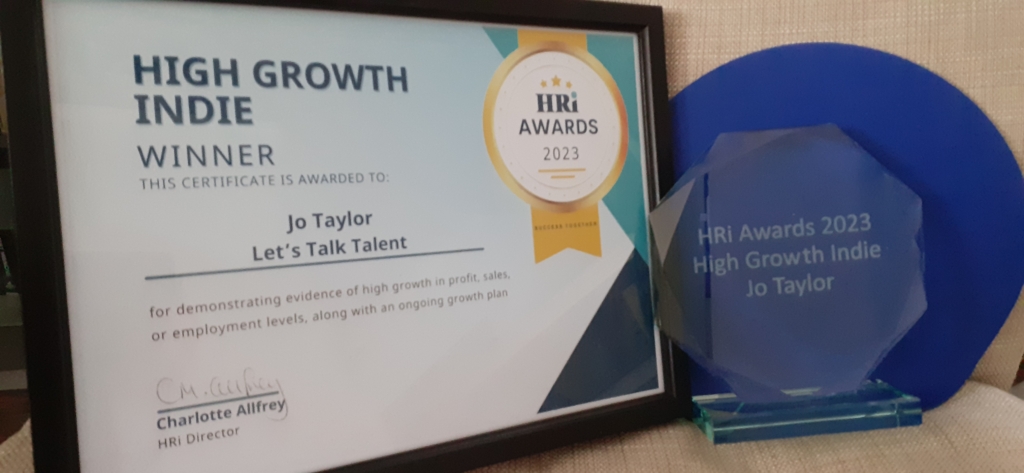 About the HR independents Awards
The HRi Awards are open to all UK-based HR Independent professionals. The HRi Awards shine the light on best practices and offer an unrivalled opportunity to recognise and celebrate excellence in the HR Indies community. The awards are open to members of the HRi community and non-members and span three categories:
Emerging Talent
High Growth Indie
Inspirational Indie
The awards celebrate the uniqueness amongst HR indies who are all on a similar journey and excellence within the HR independents and people professionals.