Getting the most out of your team's career conversations
Here, we could go on about conversation templates and frameworks, but really it all comes down to one thing: active listening. Career conversations are not about you, and the best advice we can give is to take time to both listen to your team members and follow up with the support needed for them to move forward with their careers. So make sure you give them the room, ask open questions and truly listen to what they have to say.
Easier said than done right? We know that some career conversations can be difficult and you may need to give feedback on someone's performance, or manage their expectations in terms of opportunities available to them within the organisation. Whilst there is no magic recipe, there are a few ways to give yourself the best chance to have productive career conversations.
Ensure you set up the right environment and that you are not distracted. If you had a busy day before or are still thinking of tasks you need to do, take a few minutes to pause and reset so you join the meeting in the right frame of mind. Remain open-minded, and before leaving the meeting, ask your team member to summarise their understanding of the discussion so you are both aligned. Set up a clear action plan and ensure you follow up on it quickly.
Career conversations should happen on a regular basis, so that's good news: you get to practice and build up your feedback skills! But if you'd like to get a little bit of coaching on how to have effective career conversations, give us a call. Or use our Coaching Cards, packed full of advice on how to help your staff (and yourself) with career development. 
Career Coaching Cards: Explained
This is a new series of blog posts, that explain our Career Coaching cards in more depth.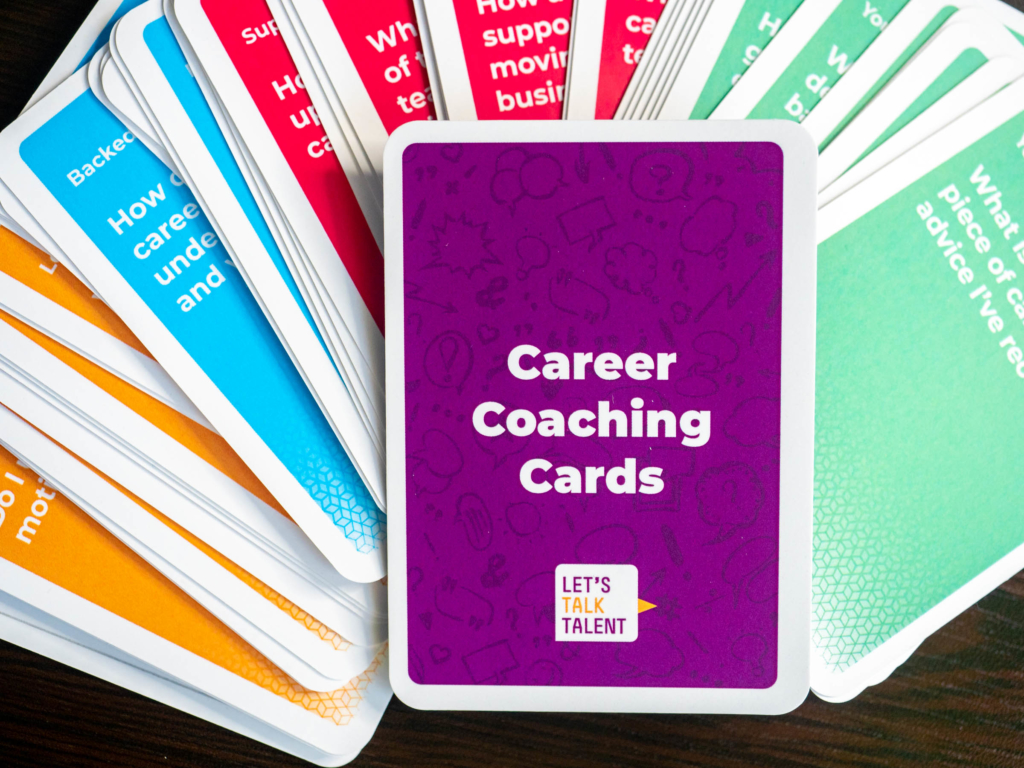 Our deck of cards contain 52 questions that help guide better career conversations and connect more with the individuals you're having these conversations with.
Each week we are releasing a question from our deck with a little more information about why we think this question is a good question and what you are looking to get out of it when you ask it.
Book Coach on Demand now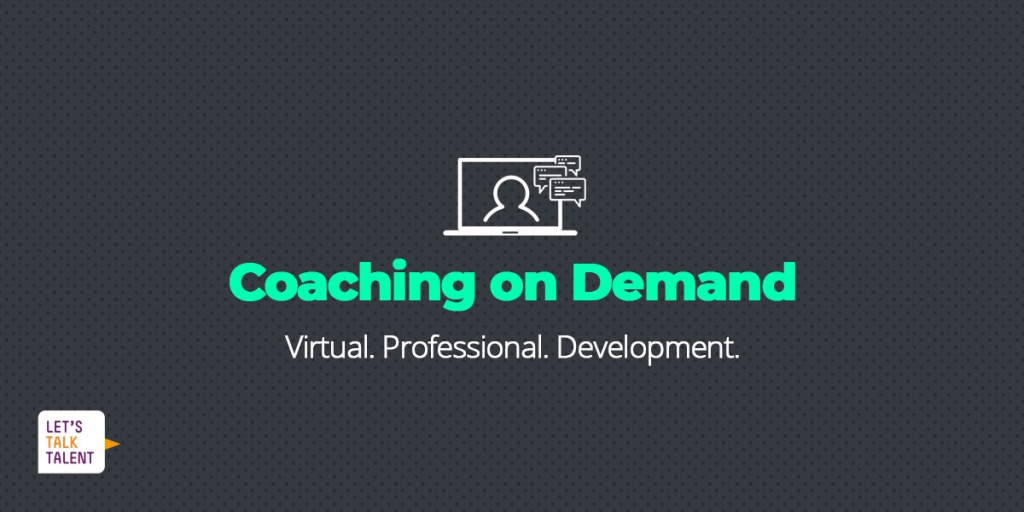 Our Coach on Demand service supports your employees with easily accessible, flexible and virtual coaching sessions, providing employees with a safe space to explore their current developmental challenges.
Your colleagues are just a few clicks away from access to an experienced professional coach from the comfort of their home at a time that suits them.
Fill out the enquiry form on our Coach on Demand page and a member of our team will be in touch within 24 hours.