Part of our values at Let's Talk Talent is to be kind people, and giving back to the HR community is a important part of not only what we do, but how we do it.

During these challenging times, we are here to support you and your organisations. We are doing this through our HR future leaders mentoring and other free courses we are running. We want to ensure that you have the skills and confidence to support, manage and lead this change.
As part of our mission to support HR Leaders we are running:
A Career Planning webinar on April 15th and,
A follow up Career Planning WhatsApp course starting on April 27th
One of the questions we get asked a lot is and we want to support changing is how can we give ownership of career planning back to individuals in your business? This series is focussed on what you can do from an organisational point of view, to support your managers and empower your people to take control of developing their own careers.
Throughout this webinar and follow up WhatsApp course we will be teaching you as an HR leader how to impact the 10% that the organisation owns, so that you have a more significant impact on the 90% owned by the people in your business!
We'll be covering several tools that will empower your people to take control of their career and hope this will give you simple and pragmatic ways to bring about this important area in your business.
Career Planning Webinar
We are running this short Webinar to share with you one of the most effective tools we've come across when looking to improve career planning across an organisation and empowering your people to take control of their own careers.
This Webinar has now run, please sign up to our follow on whatsapp course below which stats on April 27th.
Sign up to save your seat at this webinar.
Career Planning WhatsApp Course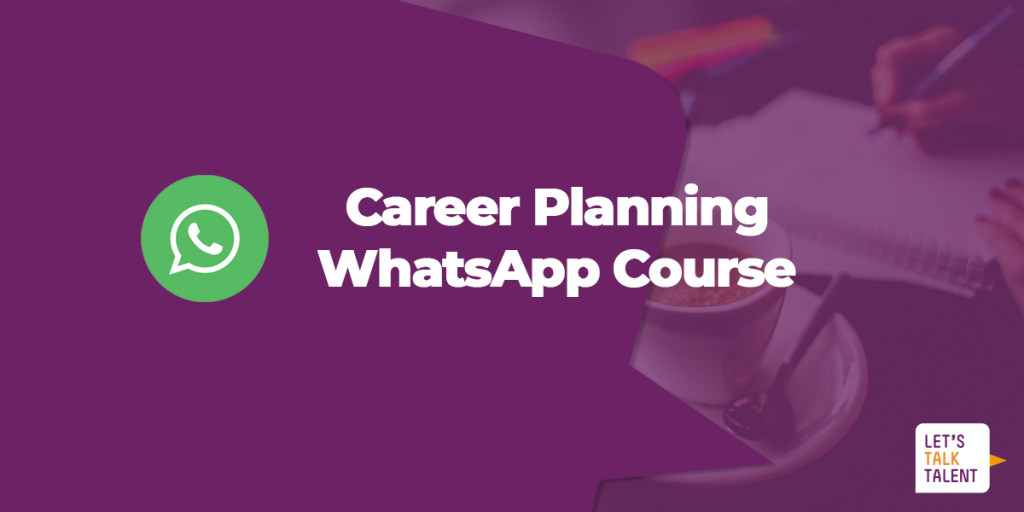 This WhatsApp course will run from April 27th 2020 for three weeks, providing you with daily insight, tips and tasks to help inspire you to evolve your existing processes.
If you're interested in joining our Career Planning course.
Send a message to me (Jo Taylor – Let's Talk Talent)
+44 7860 859410 on WhatsApp with your name and:
'Please sign me up for your Career Planning Course'

Make sure you add this number into your contact book, to receive the course updates when we launch.
We hope to see some familiar faces join us and we'll be delighted to welcome new people from across the HR industry into the family.